Safety First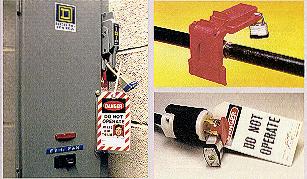 Gulf Atlantic Electrical Constructors, Inc sets safety as "Our #1 " Important Issue in EVERY Task! We believe safety is a core value that must never be compromised. We incorporate safety into every aspect of every project, from the earliest phases of preconstruction to project commissioning and closeout.
Our safety program has a firm belief that accidents are NOT an inevitable part of construction. We strive to become so effective that we can complete projects without any lost time Accident/ Injury. This is not a one time incident. It is the result of Viewing the entire construction site as a community. We use a team approach to identify safety and quality problems and formulate proactive, immediate responses. All job site personnel, including helpers, are empowered to review all tasks for proper safety compliance, and react immediately to correct any unsafe conditions.
Our current Experience Modification Rate for the past five years has remained well below the national average. We Strive to keep people safe and give a Quality Product for the best price. Safety Comes First!